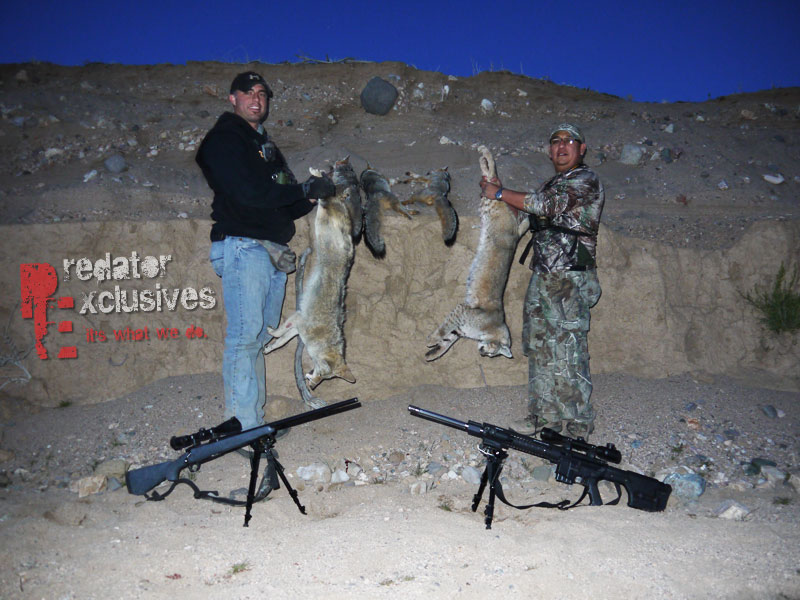 After 25 years of being around Predator Hunting, it's still not an exact science, but our predator hunts are done with a purpose in mind. By that I mean, we scout, plan and target the predators we are hunting. We will take a cold called coyote or a blind bobcat coming to the call, but we pride ourselves on targeting predators.
Inclement Weather can change our predator hunting plans
If we encounter gusty winds, this is typically when we call in the most variety of predators.  This is because the predators are generally all sucked into areas which are somewhat sheltered from the wind.  This is about the ONLY time we really don't have a good idea of what is going to come to the call.
Outside of the weather dictating how and where we are able to call, we plan our predator hunts based on the client's wants.   So, if you are wondering how we are different than most predator hunting guides, it's because we don't just rely on luck.  We are also better looking than most predator hunting guides.