Despite 20-3o mile per hour winds on the first day of their 2 day guided predator hunt,  Kyle & Jimmy managed to take 8 coyotes!  It wasn't the most ideal conditions, in fact we definitely exceeded our expectations for the day.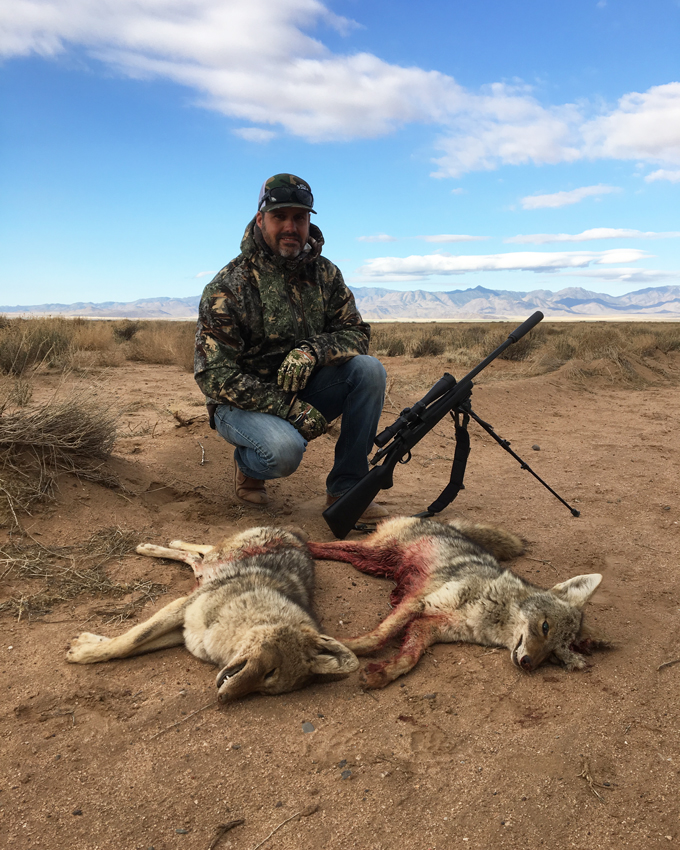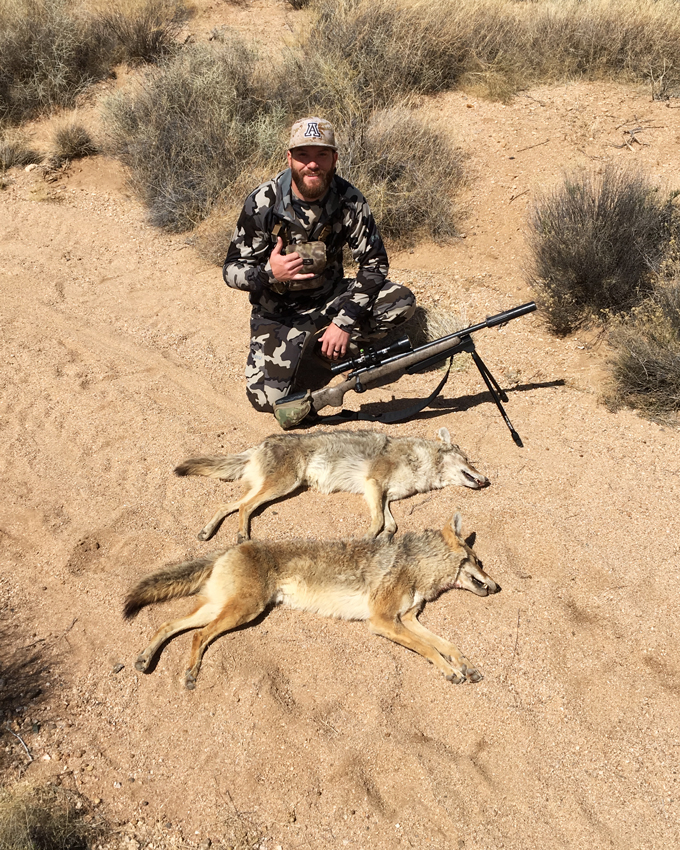 After day 1 ended the looming storm front pushed over & laid down some snow in the higher country.  The coyotes were very active after the storm front as we called in another 11 coyotes, which totaled 22 coyotes called in total over the course of their 2 day coyote hunt.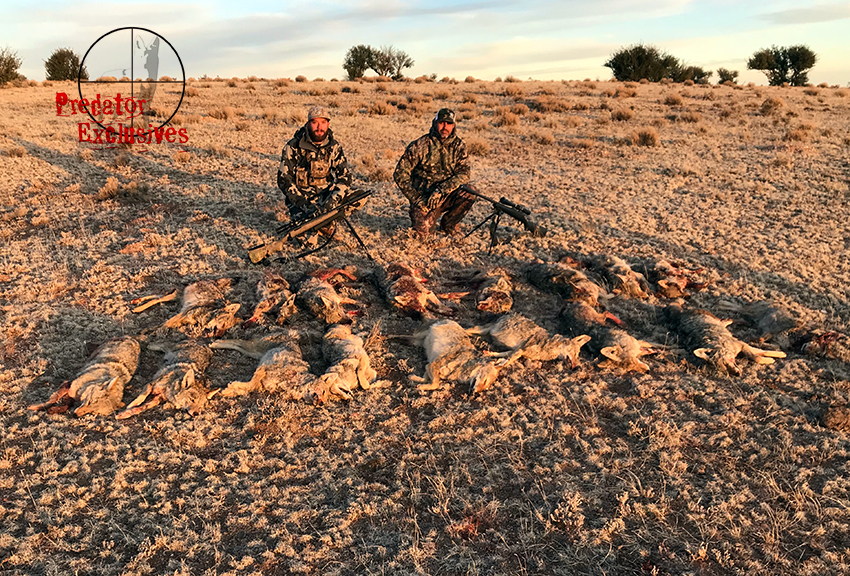 Coyote calling can still be super productive in March & even into April.   Kyle  & Jimmy have hunted a total over 4 days over the past 2 season with us during mid-late March & they have taken 27 coyotes!