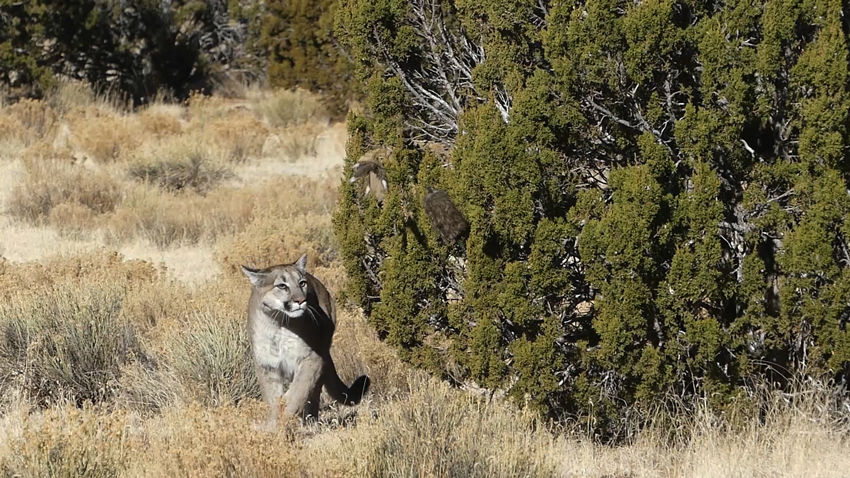 We are now offering a limited amount of Guided Mountain Lion Hunt(s)
These are 100% Mountain Lion Calling Hunts! 
3 day 1 Hunter Price=$1,350
4 day 1 Hunter Price=$1,800
5 day 1 Hunter Price=$2,250 
Trophy fee if you kill a lion=$1,750
Total hunt cost for a 3 day Mt. Lion guided hunt if you kill a Mt. Lion:  $3,100 (3 day hunt cost + Kill Fee)
More details:
50% Non-Refundable Deposit Required to reserve hunt dates
Check, Money Order, Debit Card & Credit Cards excepted
Lodging is not included in the flat daily rate.  Hunters typically stay at a hotel in Kingman, AZ.  
We will provide drinks (water & sports drinks), but your meals are not provided in the pricing.
Transportation to & from the airport is not included in pricing, but can be provided for $300.
Transportation to & from the field is included. 
Trophy skinning is included in price.
Meat & Hide shipping is not included in price. 
Hunting licenses are not included in price, see below or email for details.
Mount Lion calling hunts are truly a challenge but they are one of the most rewarding hunting adventures you could ever embark on!   Hunters must remain pass on numerous animals & be prepared to put in several miles of hiking each day.  Please watch the below video which will give you an idea of what you might encounter on a mountain lion calling hunt.
Mountain Lion Hunting  License & Permit costs are listed below:
Arizona Resident
Mountain Lion Nonpermit-tag = $15
 General Hunting = $37
Arizona Non-resident
 Mountain Lion Nonpermit-tag = $75
Hunting License = $160