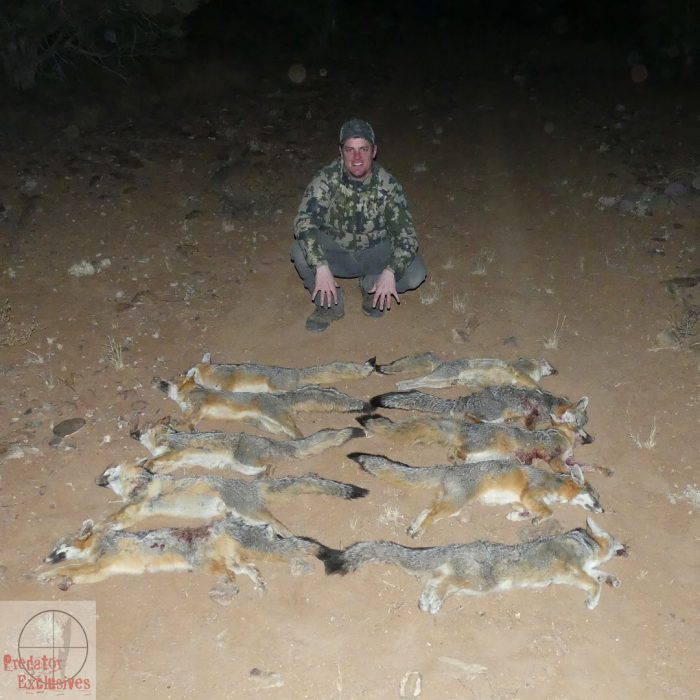 Shortened Predator Hunt Produces Big Time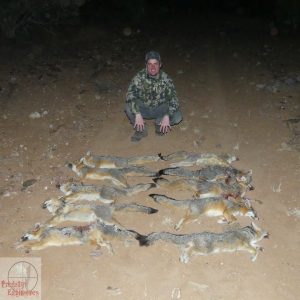 Evan booked a 2 day guided predator hunt with the intent of hunting gray fox & bobcat. The day before his guided predator hunting trip his flight was cancelled due to extreme weather conditions near his hometown. We discussed his options & he decided to drive to another airport & head out to Arizona, even though he was only going to get to hunt for a day & a half.
The first afternoon of his predator hunt was super windy & we only called in 1 gray fox. The second day we chose to hunt another area based on the mirco wind model predictions & it PAID off big time. Evan broke our single day gray fox record & was super pumped he pushed forward to come out & hunt with us!