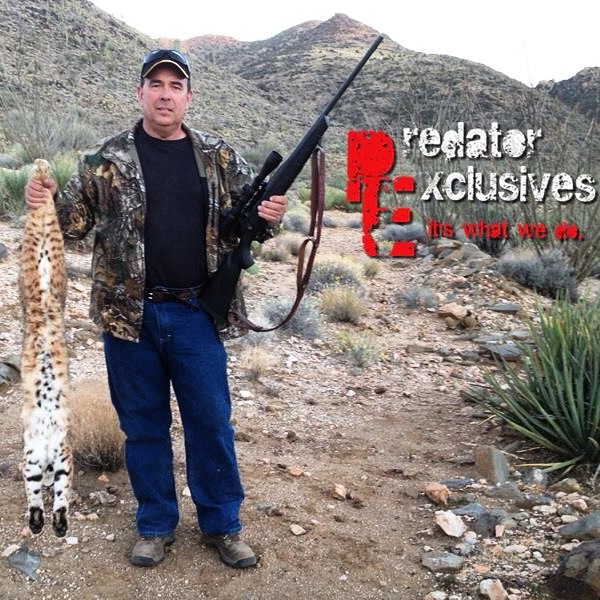 Tom & Mike recently went on a 2 day guided predator hunt with us in Arizona. On the first day, Tom took this bobcat which came into the call.
Many predator hunters will go a lifetime without taking a bobcat and Tom did it on his the first day of his guided predator hunt.
Awesome! Congrats Tom!